Back to all jobs
Orange Tree Staffing
Orange Tree Staffing is seeking a Registered Behavior Health Technician/Paraprofessional to make a difference with students at Achievement First Charter Schools
Are you looking to make a difference in a child's life within your community? When you join Orange Tree Staffing, LLC, you partner with a team making a positive difference with our children. OTS is committed to establishing life-long learning results by supporting and empowering therapists and educators through continuing education, communication, and support. These opportunities are in school settings and follow the school year calendar, servicing preschool, elementary, middle, and high school populations. We strive to place you with the school that best matches you.
Required Certifications:
If Registered Behavioral Health Technician must hold an active certification

If No active RBT certification must have passed PRAXIS Exam and have High School Diploma or higher
Responsibilities of Achievement First Paraprofessional include, but are not limited to:
Develop and maintain a behavior system that supports students who have been temporarily removed from their classes due to poor behavior, following protocols established by the school's leadership team (e.g., bringing students to a quiet room or space and monitoring students as they work; calling the parent; documenting the behavior; removing and escorting student back to class, etc.)

Create and maintain growth plans and tracking charts for individual students who need special attention, in partnership with the principal Build rapport with students who need behavioral support, checking in with students daily and writing notes to parents providing them with updates

Provide administrative support at critical times of the day, such as breakfast, lunch and dismissal.

Attend all professional development sessions and staff meetings

Assist dean of school culture with related work as required

Invest parents and families in their children's academic success through regular communication of success and challenges

Reflect on successes and areas of growth around all areas of teaching; seek to improve performance; receive feedback eagerly

Collaborate with colleagues to ensure a rigorous, joyful, and safe environment

Assume responsibility for every single scholar's success by holding all students accountable during transitions, meals, trips, etc.
Skills and Characteristics
Strong instructional and classroom management skills

Unyielding commitment to students, self and school's constant learning and development

Relentlessness – doing whatever it takes to ensure success

Team player

Excellent communication skills

Highly organized

Belief in Achievement First's mission, educational model, REACH and Core Values

Maturity, humility, strong work ethic, sense of humor, and "roll-up-my-sleeves" attitude
STIPENDS
Weekly Pay

Direct Deposit

Schedule: Monday- Friday, Daytime Hours

Paid general and professional liability insurance

24/7 accessibility, support, and mentoring from OTS

Stipend towards completed background checks

Referral bonus

Access to medical, dental, and vision, benefit plans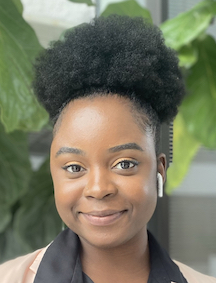 Funmi Abidoye
Recruitment Specialist
Job type:

Full-time

Location: Providence
Date posted: